| | |
| --- | --- |
| Bujinkan Foundation - Kihon Happo | Swords Training - Kumite |
Buyu Camp 2011
The best activity on the East Side Coast!
PBB First Semester of 2011
PBB - Adults Sunday Class
Summer 2011
Theme: Camuflage, Taihenjutsu, Bojutsu
Great training with the best students ever!
PBB's Anniversary April 2011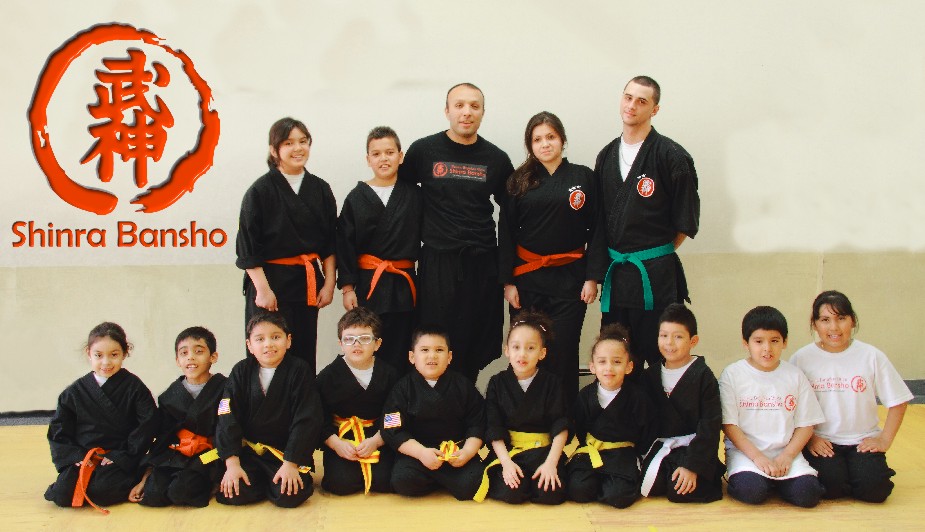 For those who are in the picture and for those who does not, is our Congratulations.
(Some of the students from the Little Warriors, Young Genin and Adult groups 2011. Photo taken by Juan Carlos Torres)
Pedro Fleitas and Jack Hoban's Seminar January 2011
PBB 2010 in Pictures
PBB Seminars Attended
Shihan Jack Hoban
Monthly Seminar - July 2010
Spring Lake, NJ
Terrorism Survival - Workshop
May 29th, 2010
Host: Bujinkan Bukeyashiki Dojo
Charles Daniels
August 29th - 30th, 2009
Host: Pennsylvania Bujinkan Barn Dojo

Shihan Jack Hoban
July 2009
Host: Tanuki Dojo - Chirs Carbonaro
NJ Shidoshi Exchange
June 2009
Host: Bukeyashiki Dojo - Mike Reina
NY Shidoshi Exchange
June 2009
Host: Koteki Dojo - Anthony Lucas

Shidoshi Anthony Lucas
April 18, 2009
Host: Bukeyashiki Dojo - Mike Reina


Shihan Chris Carbonaro
February 2008
Host: Tanuki Dojo - Chirs Carbonaro
Shihan Andrew Young
January 12-13th 2008
Host: Tanuki Dojo - Chirs Carbonaro